A little bit about this webpage creator/designer - Tom

I guess a harder part about this page is what should one put about oneself so as not
to scare anybody from reading about me. For example, I consider myself a geek. How
big a geek am I? Well, this website you're perusing, I put it together with only my books
and the notepad text editor, which is an accessory with Microsoft Windows. In other words
I did it myself without the aid of any web page development program. Not that this is what
some would call a FANCY webpage. None-the-less, I did it myself. Even the pictures and what few
graphics you see here. They're all mine. Well, at least most of them. But what would
you care about that. Anyway, that's only one thing about me. What's another?
Well, I'm gay. Ahhhh, now we're getting more OPEN. And that can be, to say the least, interesting.
So let's start at the beginning. My name is Tom and I live in
Mystic
, Connecticut.
I love its proximity to
Providence
, RI,
Boston
, MA, and
NYC
. Within a few hours
you can have travelled not only to these fantastic cities, but pretty much anywhere
within the New England States. This has to be one of the most interesting areas of the
country. But, I guess everybody thinks there part of the world is special.
Something I should point immediately out. I finished my undergraduate degree at Texas A&M University.
If you'd like to learn a little more about that, click on the A&M link.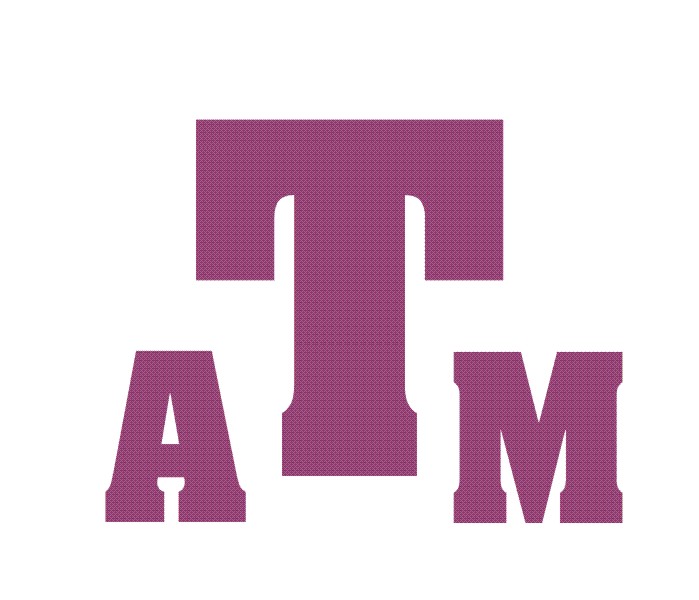 Here's another item about myself. In this day and age of DVD rentals, whether it be from
Blockbuster Video, Hollywood Video, Netflix, streaming online, etc, I still tend to buy various DVD's.
Is this crazy? I don't know, but there it is. And so, I've decided to list these various titles
here. I should point out that at the moment TV titles and movie titles are mixed together.
And I've even decided that if you're close enough (proximity-wise), and I trust you, you'd be more
than welcome to borrow a title. At least so long as I'm not currently watching it.
So take a look and see what I've got.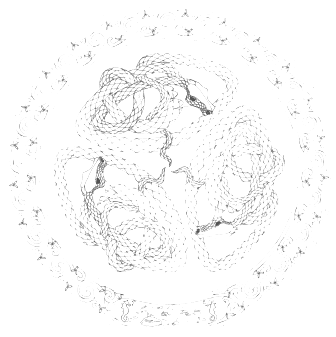 Time keeps flying by, but these pics seem to stay while so many things are happening.
But, for the moment I'm going to keep these out here until I make a more permanent change to this page.
The year is 2012. Our friend Marty is turned 80 this year. What a milestone that is. We
were invited to that Birthday celebration. And we had a fantastic time. To Marty and his family,
we want to thank you for inviting us to that celebration in Marty's honor. We accepted and we
had a very nice time. Here are some pictures from that event.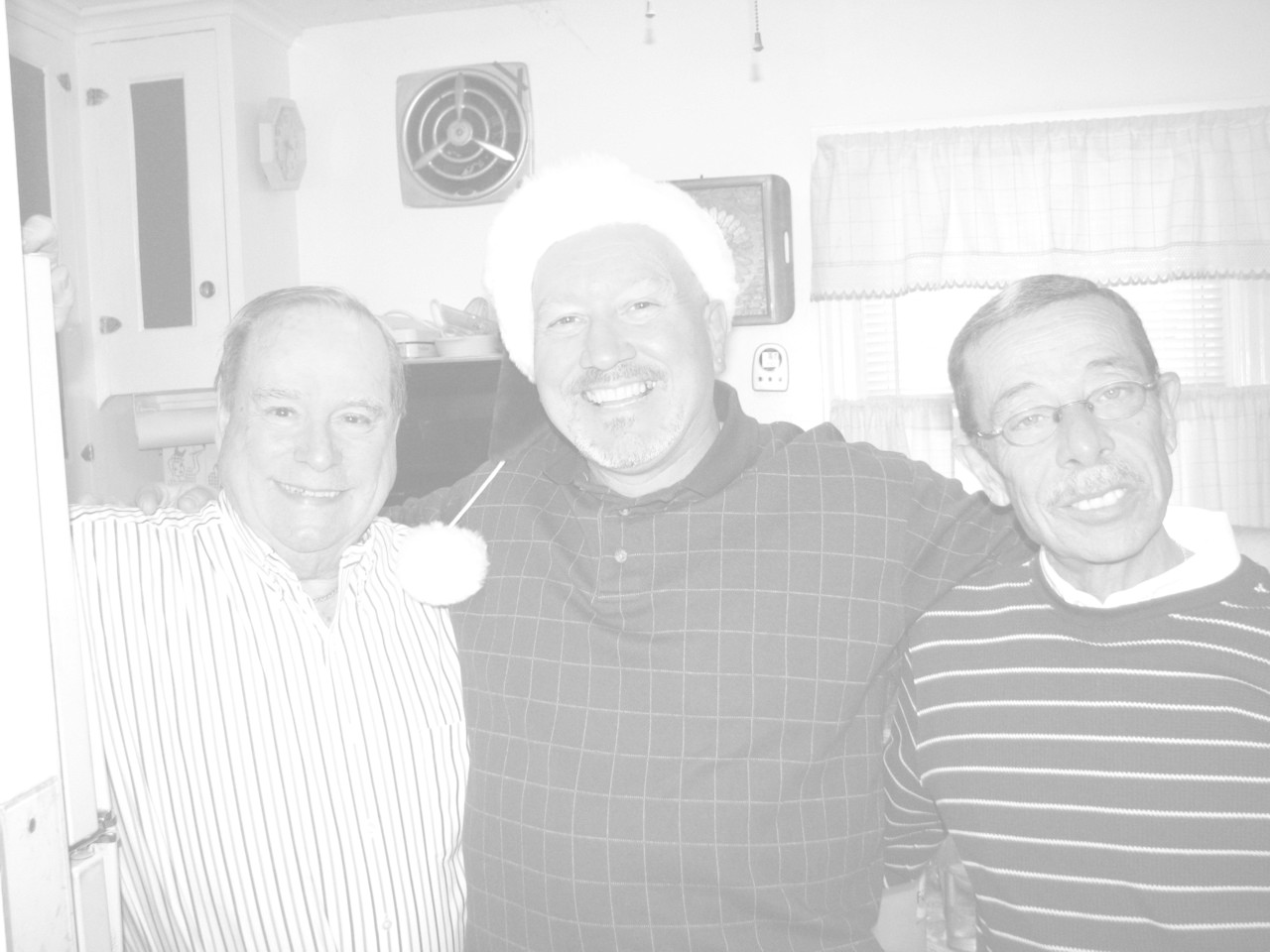 On Saturday, 3 September 2016, we were invited to a friends house for a Labor Day Picnic. It's been
a while since we've seen her family, but they were there, and we had a fantastic time. Tina ALWAYS puts
on such a great picnic. And the Sangria that was made, HOLY MOLY!!! What a great drink. I had more than
I should have. Anyway, here are some pictures from that picnic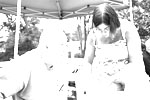 And here it is another year. 2013. We went yet again to Maine, but this time we headed to
Ogunquit. If you've never been, it's on the shore just over the border in Maine. What a beautiful
area. Anyway, here are some pictures from this trip.
On 16 August Bobby and I went to a wedding for our friends John Duval and Bob Briggs.
It was quite the event. We had a fabulous time. Here are some pictures from that event.
We've had another breath taking vacation in Maine this summer. Such a beautiful place. We've gone
back a few times. Here's our 2015 pictures. We love the area of Ogunquit. Take a look at some great pictures.
And here we're celebrating and even MORE important Birthday. It's my 60th Birthday.
How the heck did this happen? But, there it is. I'm 60. And here are some pics from that event.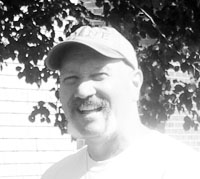 Okay, it's really been a while since I've updated this page. So, time to add a few new pics.
Here's from a wedding Bobby and I attended couple months ago. I know, why did it
take so long to get these out here. Well, it just did...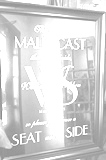 And what about that storm we had in January 2016! To see how the snow piled up, click here.
And if you want to find out how to tell your age from your shoe size just click here.
Another area that I absolutely love is music. I'm going to make this quick, but I wanted to
let you know that I enjoy singing and playing the keyboard. I'm not great at either, but I get by.
I have a link to a video I put out on YouTube. It's a video of the choir to which I'm a member,
and this was one of the meditation songs we performed during the advent season. I hope you enjoy it. The song is called Canticle of the Turning.
And now I have some other pieces of music for you to listen. Yes, it's myself singing.
And what's more, I'm singing acapella. I do the voices in these pieces of music. As I said before, I
love music. I enjoy singing in our choir. And in our choir we have so many really beautiful pieces of
music that have such great harmony. I've recorded myself on a few easier ones (or at least what
I consider easier). I sing all the voices. You'll hear a beat counter, but everything else is me.
The first one is a Psalm called The Lord Is My Light.
If you don't have a Windows machine and need some other type of music file, here's a .wav format. Hopefully
you'll be able to play this one - The Lord is my Light.
I should warn you though, I'm not the best singer, but I did manage to get in all 4 parts.
The next song I actually do the four parts - Soprano (which in this case is the melody), Tenor,
Alto, and Bass. This song actually came out a little better, at least from what I hear. Anyway, here's
the song. It's called The Lord Will Bless All People. And if you need
the other .wav format, here's that link - The Lord Will Bless All People.
So go ahead and listen and let me know what you think.
A third piece is one that is sung during the Lenten season. This is our music for the veneration of the cross.
Here is a link for the windows machine people (a .wma file format): veneration of the Cross.
And for those using a mac: Veneration of the Cross.
And the last one is called Seek The Lord. Remember, this link is for windows users.
For you mac people, here's the .wav file format - Seek The Lord.
Here's a fourth piece. This one is called 'In the Breaking of the Bread'. It's a spanish oriented piece,
although I sing only the english version. THis one was a little more difficult for me in that I don't
really sing tenor too well. But I got most of it out without too much a glitch. So take a listen if you like
and I think you'll be pleased with it. In the Breaking of the Bread for the windows people
and In the Breaking of the Bread for you other system users.
And for another piece, this one again was on the more difficult side for me. It didn't come out great, but
again it was fun to sing. Anyway, the song is I the Lord. And for those of you who
use some operating system other than windows, here's the WAV file - I the Lord.
Here's a piece that we did just last weekend - 12 and 13 Jun 2010 (can't believe we're there already). Anyway,
This one is called Loving and Forgiving. And for those who need
the wave file Loving and Forgiving.wav
Here's another piece that we did a few weeks ago (August 2010). This one is called The Cry of the Poor
And for those who need the wave file The Cry of the Poor.
Here's a more seasonal song I've done. This one will be sung during the season of Advent
at our church in 2010. This one is called Carol for Advent
Of course, when done during our service there will be MUSIC accompanying this. It will undoubtedly
be much more pleasing to the ears...